Hello
I had my simulation working and came back to it, made a few small changes, and am now getting a runtime error:
Solution exception:'NoneType' object is not subscriptable
I've looked and found a similar issue on another forum and the problem was to do with scheduling, so I tried to remove all the schedules from my file, re ran and am still getting the same error.
Please let me know if anyone has had similar issues and if anyone has a solution!
Thank you very much in advance.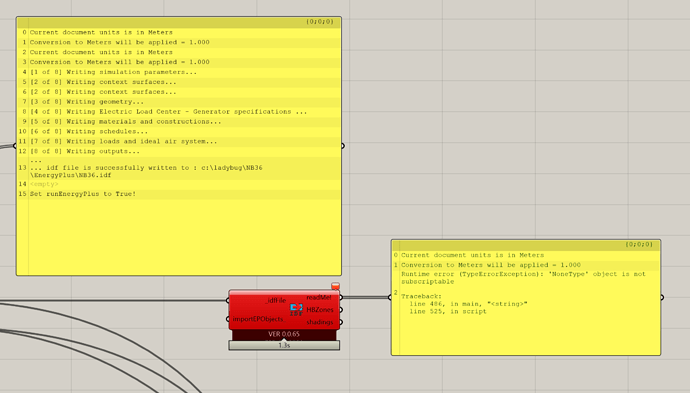 RuntimeError.gh
(992.3 KB)