Hey everybody,
I'm working with ladybug for the fist time and try to calculate the indoor MRT. I have one point to evaluate from and multiple surfaces that heat with 40°C surface temperature (red). All the other surfaces should be something around 20°C (blue).
According to the formular MRT = ViewFactor1 * SrfTemp1 + V2*T2 + … this appears quite easy and the modules "MRT Calculator" and "Surface View Analysis" from the old legacy version seem to fit perfect. But i don't get the hang of it how the view analysis tool works.
Does somebody know:
How to return useable view factors (legacy version)
OR how to do this with the current LB version 1.5
OR have a alternative translation from the vectors angles to the view factor?
Thank you in advance!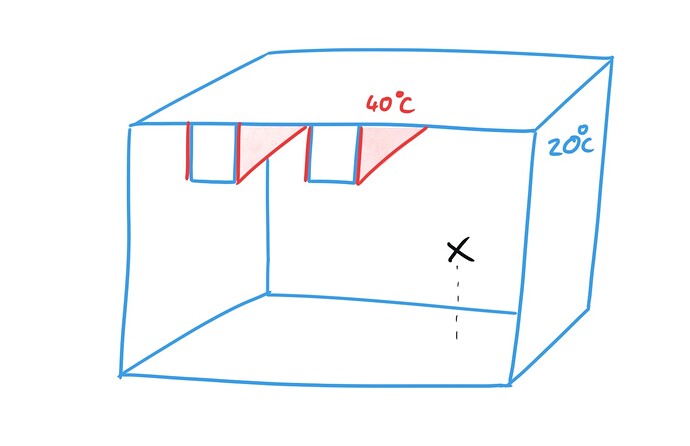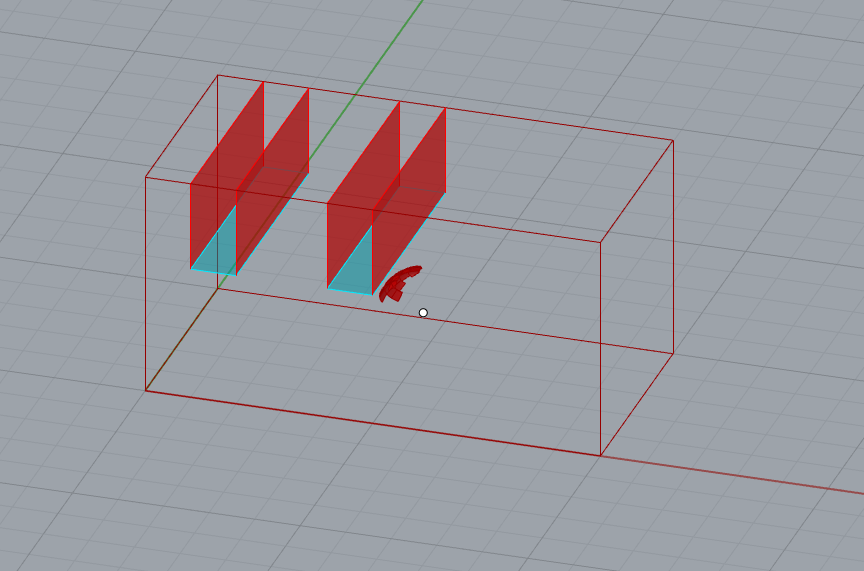 indoorMRTwithViewFactors.gh
(43.6 KB)