Hi All,
I am attempting to use the peak loads component to analyse what is happening at peak across my zones, instead of the annual energy simulation which is working perfectly fine via OSM.
It appears as though the Peak Loads component does not like, or seem to recognise, the windows created as interior windows? The window surfaces brought up in this error message below to the windows created and assigned to two zones that are surface matched together to create an interior window…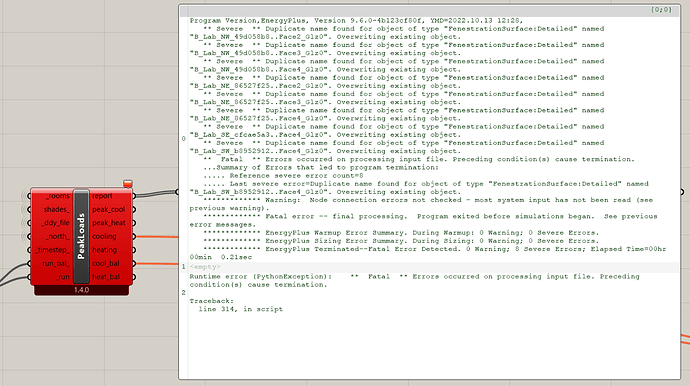 Is this a bug in the component, or is there supposed to be a different method in creating interior windows other than assigning the same window surface to two different zones before 'solv adj' them together?
I would add that the model works perfectly fine within openstudio in running an annual simulation…
Unfortunately, I can't share the file due to confidentiality, and its a very complex large model.
Thanks in advance,
Elly