Hi all,
I performed the radiation simulation and would like to understand the meaning of it.
What does the number (circled in red) means?
The upper part is the results for "testpts", while the bottom part is "radiationresult". Is the nth number of "testpts" corresponds to the nth number of "radiationresult"?
How to align the numbers in one column when I export the results to excel file.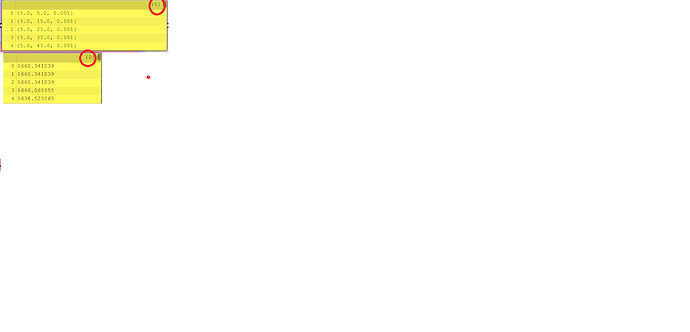 Thanks a lot.
Ivan