Dear all,
I was working on a case of exterior shade for a group of west facing walls. The 3-phase run works, and the results of blind states seems reasonable. But when I connect the blindstates from dynamic blind schedule to annual metrics or cumulate value, it does not change any out put. I was really confused here.
The case with exterior shade and west facing walls (showing DA(250) on the wall, red transparent layer is exterior shade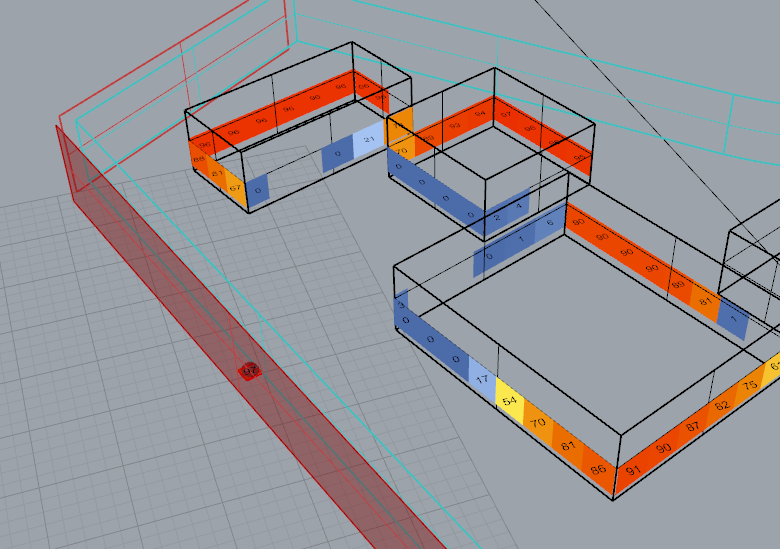 The exterior blind states, shade down when sensor value exceeds 5000 lux.


How annual metrics and annual metrics with blind states are connected: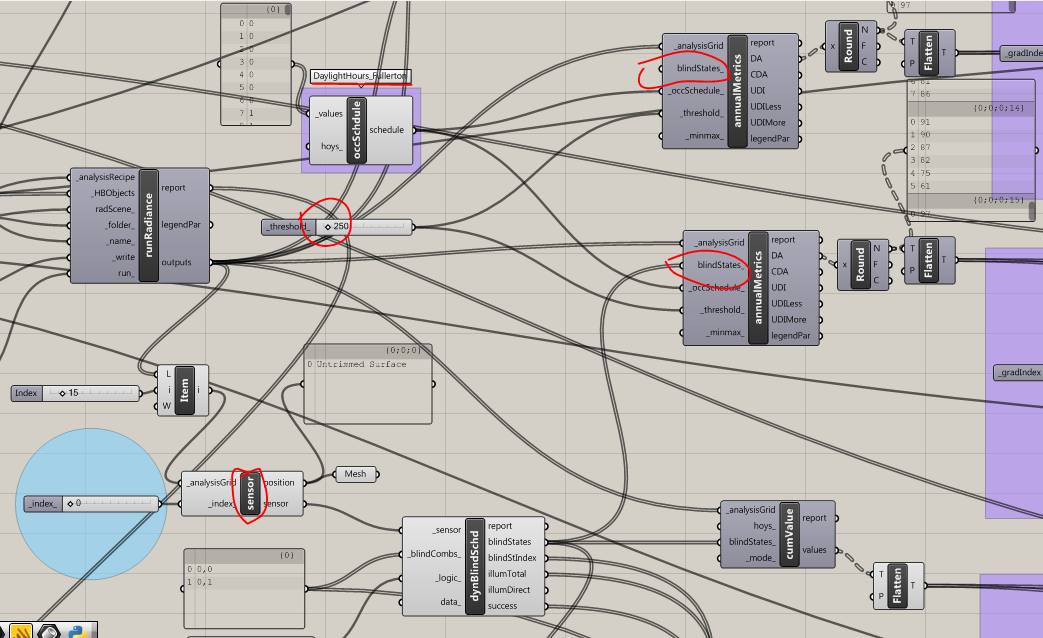 Am I missing something here? Shouldn't the DA(250) with blindstates be lower than the one without blindstates (exterior shade up all the time)? I also tried to change the threshold to 2500, but still got same results from annual metrics, connected with blindstates or not. I tried to disable and enable the annual metrics and cumValue, but nothing changed.
Any advice or suggestion would be much appreciated! Thanks!
Best,
Xiufang