Hello,
I have an strange issue which I hope to get some assistance with.
With the component DirectSunHour I want to do a sun hour analysis the of plot belonging to a private villa. But the results are all gray, as shown in the image below with test geometry. I get no error code from any component and have tried different geometries for the inputs _geometry and context_ without luck. The script is linked below… Any help is appreciated!
I searched the forums but did not find any solution to this issue. If I have missed it I would gladly be redirected to that post.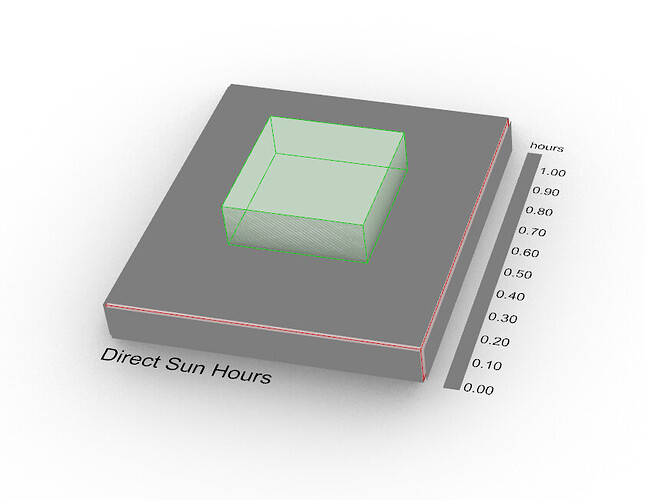 Link to grasshopper file:
https://gofile.io/d/AjfJEY