Hi evryone
I've been working for a while now using Grasshopper and Ladybug, but I have this strange issue I don't know how to fix;
I'm willing to use 'Sunlight Hours Analysis' in order to study the effects of "fishnets" I created in front of a window; for some reason, the 'Sunlight Hours Analysis' doesn't seems to be working since it returns no results. I don't get why, since it should be working and that I have already used this script in the past and that it was perfectly working well.
Does anyone has any idea of why this component is returning no result ? I'v looked on the internet for some answer but none of them seems to be working for me.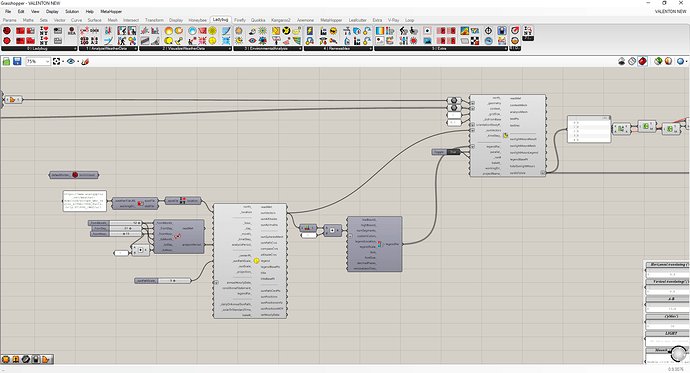 Ps: the component just returns '0' values
Pps: I cannot send attachements


Ppps: I ALSO cannot send multpile images