Hello,
I recently subscribed to Ladybug Tools Academy and would like to review the sample files that pair with the "Fundamentals of Energy Modeling" course led by Chris Mackey.
I see the training videos, but not the sample files at the training webpage.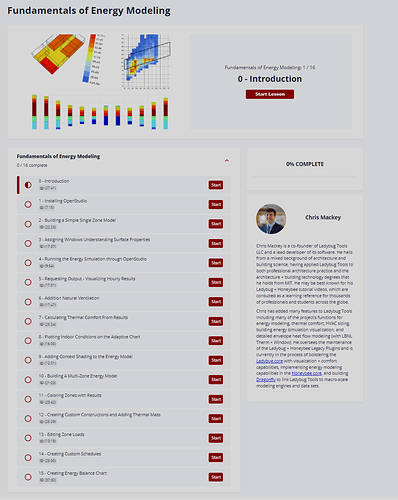 Other courses have "Sample files" listed at bottom of training videos.
Have others had luck in tracking down the sample files?
Best,
Victor