Hi!
This is my first time using Rhino/Grasshopper/Ladybug package. (I'm using Rhino7 and Ladybug Tools 1.2.0 )
All went well until I followed the instructions to install Ladybug and got the following error message when I set the first component to True: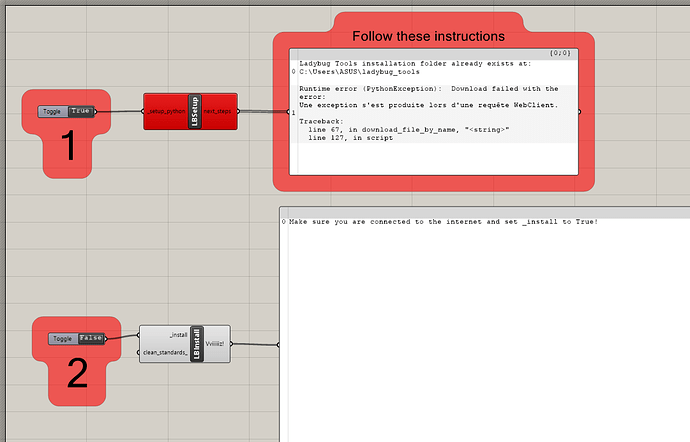 Runtime Error (Python Exception): Download failed with the error:
an exception occurred during a WebClient request.
Traceback:
line 67, in download_file_by_name, ""
line 127, in script
I would appreciate your kind guidance!