Hello dear community, Hello sir Mostapha,
for one projects, I wanted to see how many minutes the central point of a window was reached by solar radiation, but the result does not seem real to me.
The blue dots on the sun path (in the image), are the result of the simulation, but the rays in red are the only minutes/period that my point on the window should see.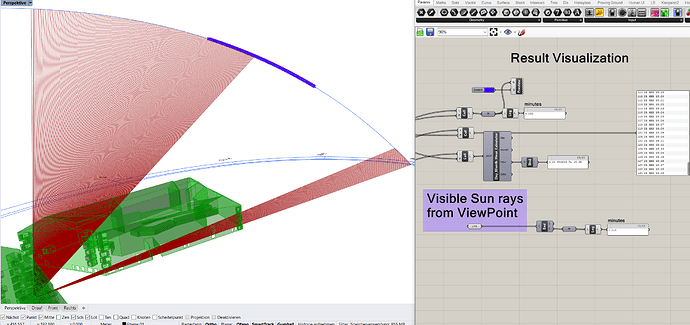 The surfaces of the context, also look in the right direction.
Unfortunately I can't find the solution.
I attach the GH file,
unnamed.gh (450.0 KB)
I would be happy if someone could help me.