Hi, I apologize if this was already solved, but I searched and found similar situations but not this specifically…
I'm using Rhino.Inside.Revit 2021, and my LBT components are not working… They work fine in Rhino 7 stand alone, so I assume my .bat file was done correctly?
1. Solution exception:
Failed to import ladybug_geometry:
No module named ladybug_geometry.geometry3d.mesh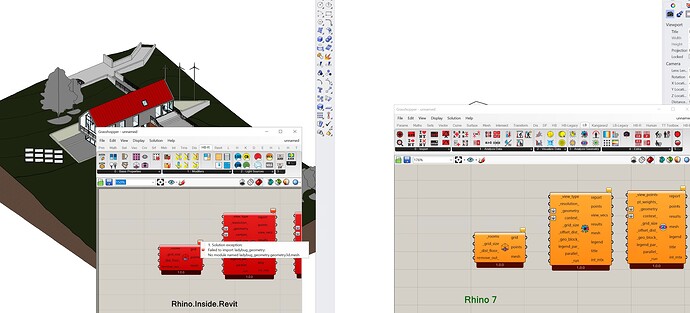 Any insight is appreciated!