Hi LBT team,
I've just done a uninstall and install of the pollination grasshopper plugin and then run the LB versioner but I'm getting this error when opening grasshopper.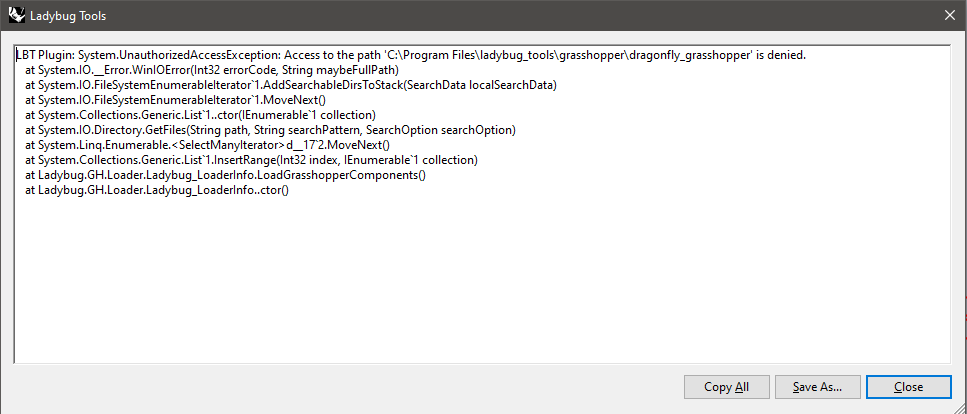 When I go to the path I also can't open the folders there. ironbug and dotnet folders I can open, the others nothing happens when I double click on them.
For now I'll uninstall and install the Grasshopper Pollination Plugin again and work with that. Hope this is useful for bug fixing

Thanks in advance!