Hi @MingboPeng
I noticed when using the LBT versioner comes with the Pollination installer, a warning message pops up.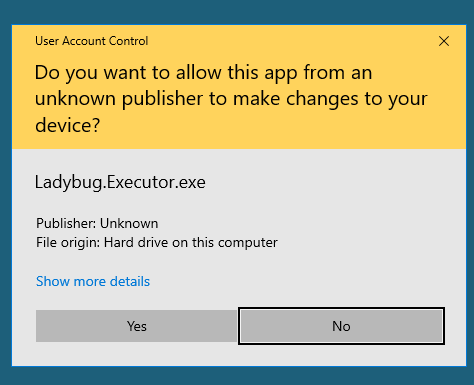 .
My first guess was thinking maybe this is because the files are installed in Programs Files. However when I changed the code in versioner to call C:\Program Files\ladybug_tools\python\Scripts\ladybug-rhino.exe it works fine, so it is not a problem of where the tool is installed but just an issue with the Ladybug.Executor.exe file.


Wonder if this is something can be resolved as it is preventing user without admin right to update LBT.
Thanks.
Bing