Hi,
I'm calculating illuminance values for LEED daylight option 2. Based on the LEED guidance, I need to use average radiation inputs between clearest day of September(9/14~9/28) and the clearest day of March(3/14~3/28). But I couldn't find a way to input average data of two days for diffuse&direct horizontal radiation.
FYI, please see the LEED example image below.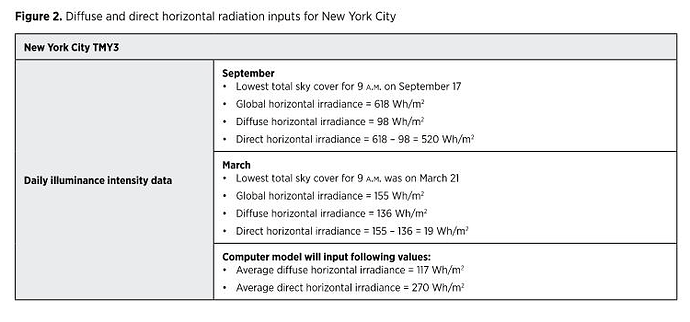 I just chose the clearest day between September(9/14~9/28) and March(3/14~3/28) for now. See my script below. But please help me to choose two clearest days and generate average data from the two days for the illuminance calculation. Grasshopper file is also has been attached for your reference.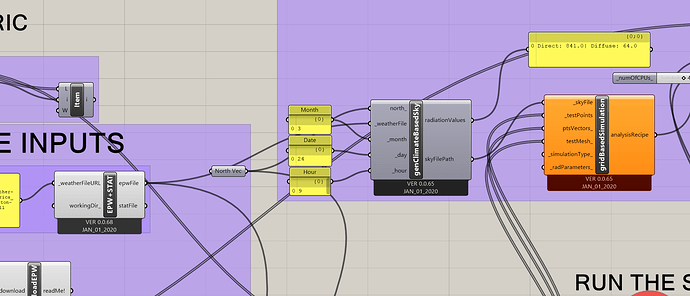 illuminance_LEED 2.gh (543.6 KB)
Thank you.