Hi everyone,
I'm trying to limit the heating power of an IdealLoad system. It generate huge heating peaks and I want to avoid it. I know that in the Idf it's possible to limit the max heating power or the max flow rate, is it possible with HB ?
I have try to put the component "Air details", "Heating details" and Cooling details" but there are not allowed with the Ideal Load.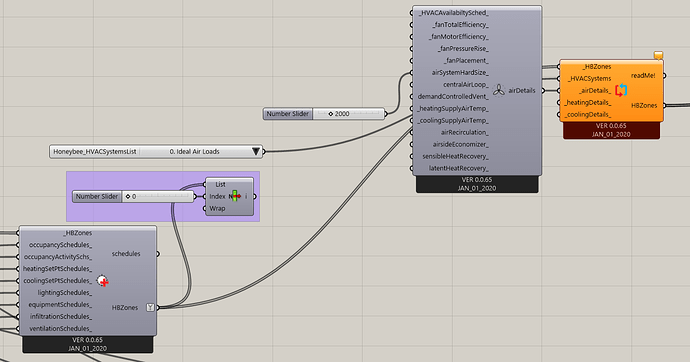 Thanks for your help !