Was given a purchased EPW file and tired to get it to work on the LB Import EPW but it is giving the following error:
"1. Solution exception:invalid literal for int() with base 10: ''
However it worked with the Open epwFile version 0.0.69 Ladybug Import EPW file, please see image below.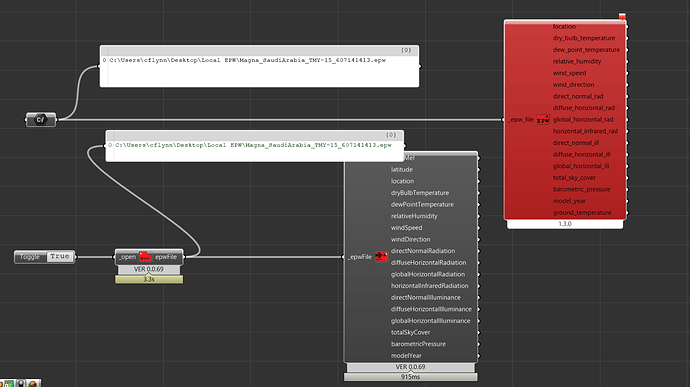 Not sure what is going on here?