Hi,
I am a beginner of using LB tools and am using V 1.6.0 and Rhino units is millimeters
Issue:
I am trying to test LB_Visibility Percent (V 1.6.0). I am guessing it used to be called LB_View Analysis (V 0.0.69).
I used Deconstruct Object instead of HB Decompose Based on Type component because I could not find the Decompose component.
Then a warning appear as shown below image:
Input parameter _geometry failed to collect data!
Question:
Does the HB Deconstruct Object is right to use the Decompose component instead?
Is there any way to get correct geometry?
GH:
HB Decompose Based on Type.gh (49.8 KB)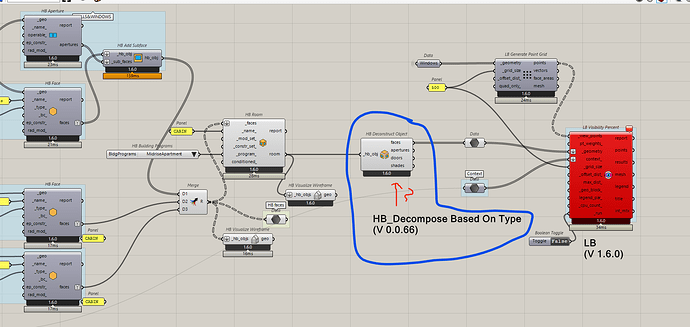 Thanks for your advise in advance!