hello @MingboPeng
Hope you're good!
One of my student is encountering this issue when installing LBT on a Mac (2017 running Big Sur OS) and I couldn't find a way around so far:
1. Solution exception:ApplicationName='/Users/celinemaissonave/ladybug_tools/python/bin/python3', CommandLine='-m pip install lbt-dragonfly==0.9.130', CurrentDirectory='/', Native error= Cannot find the specified file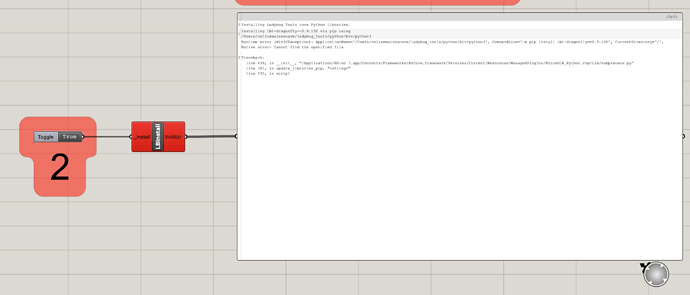 Would you have an idea on what causes this?
With kind regards,
Olivier