Hello Everyone! I am working in a university architecture project, and we are not using at all tools like ladybug which I find fascinating.
I am struggling to find a good tutorial in how to make a wind rose analysis as I am very new to this algorithm universe. Most of the tutorials I found use tools that my ladybug doesn't have so I can't really use them.
I've got a .epw file of the region my project is, and I successfully linked it to the first parameters but I don't know how to proceed to use the parameters to make this analysis.
You will find my advance as of today in the following images. (I know it's probably the easiest thing in the world for you to make a wind Rose analysis, so I count on you to help a Noobie

).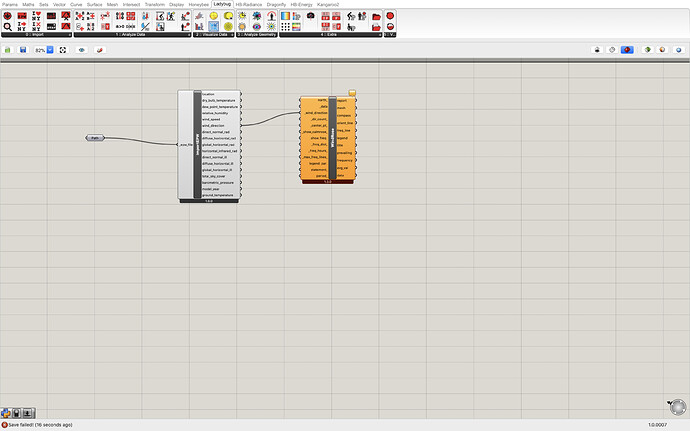 Thank you for your attention,
Konstantinos