Hi, community,
I am trying to simulate a mixed mode model, naturally ventilated and conditioned, in Honeybee 1.4. But I need some of your help to deal with this because I don't know how to configure it.
I have configured the natural ventilation control as shown in Figure 1. But now, there is an easy way to tell de Idealloads to turn On when the interior temperature is outside the range of natural ventilation and the windows are closed? My Set Points are configured 18°C and 23°C.
Fig. 1.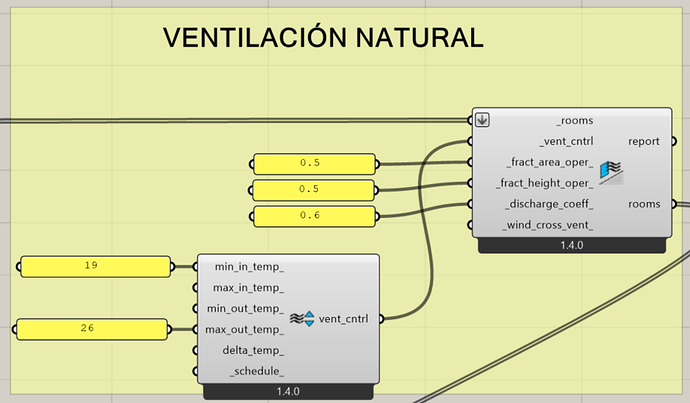 consultaMixedMode.gh (225.0 KB)
Thank you very much in advance for your great help.