Dear all,
I checked the files on Hydra and understood its background from Thermal Bridge - with THERM - #4 by TheodorosGalanos
I need to model thermal bridges in a 3d printed structure. Here is a room of the one-story 3d printed structure example: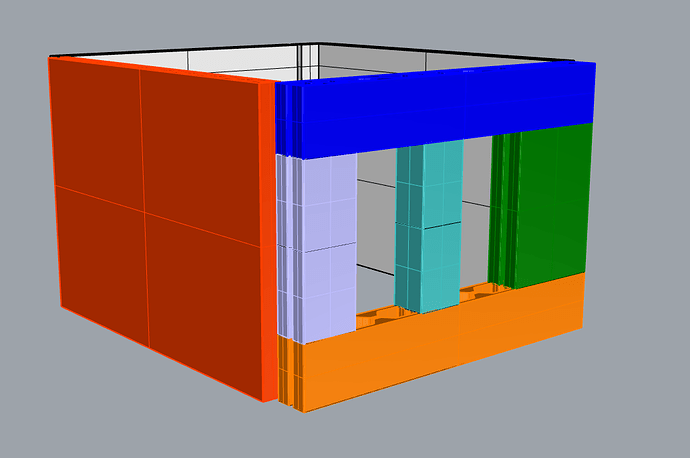 All the colored parts are printed separately and there should be thermal bridges between these parts and also between other rooms which have been built with the same method. So I wonder how I can include these thermal bridges in my energy model. Looking forward for your answers, thanks in advance.