Hi all,
We've been testing CoolSeal product, trying to compare temperatures with BAU dark asphalt. But after a large number of different tests we get to the same strange or minimal differneces. There's a number of papers showing significant temp drops (up to 10-30! degrees) with cool surfaces, but we get 0.2 degrees at best.
Then we tried the basic script from the tutorials, with the basic materials. And the results are questionable as well. Here the left surface is set to Asphalt material (cooler) and the right one Concerete pavement (hotter).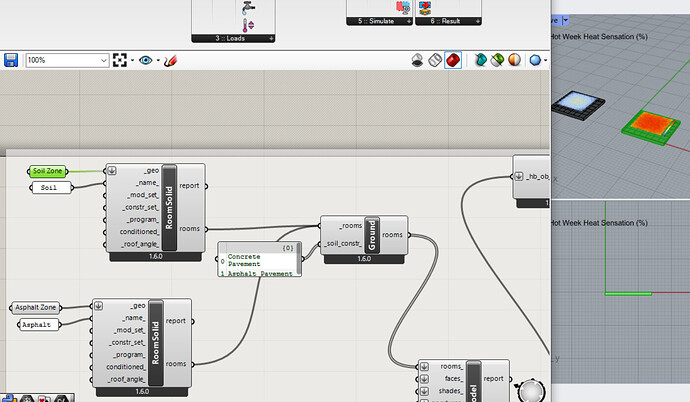 While judging on the constraction break down - concrete suppose to absorb less heat.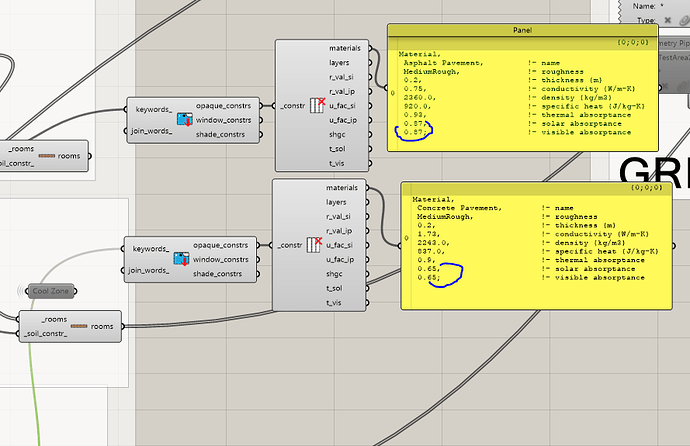 Any ideas, comments?
Thanks,
Alex