Hello,
I am trying to simulate natural ventilation in a primary school for different window to wall ratios, with a fraction of the window area that is operable of 0.25. In Quebec, most of the primary schools are built with classes on both side of a central corridor. Hence, there are internal windows at the top of the walls between classes and the corridor that can open to insure natural ventilation (we call those Vasistas in french). They are quite small, usually .075 meter high max.
I have already done daylight simulations (using honeybee) with those internal windows and have not encountered any problems. However, I haven't found the solution on how to set the EP Air Flow component (or other parts of the script) to insure natural ventilation through interior windows.
I have attached a image of the model, with classes on both side of a central corridor, as well as my Rhino model and a script which only sets my zone (as I have not script for energy simulation yet).
Many thanks,
Alexandre Carrier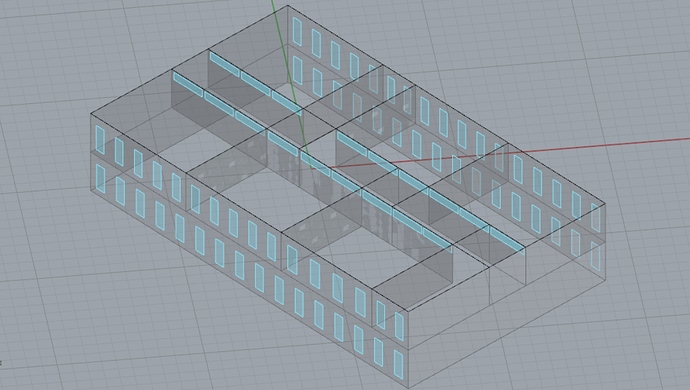 École_Filteau2.3dm
(6.9 MB)
EnergySimulationHB.gh
(519.3 KB)