Hello everyone,
I have run an IDF file by Re-Run IDF. The OUTPUTS I needed are Operative Temperature, air Temperature, meanRadTemperature, RelativeHumidity, airflowVolume and airHeatGainRate.
The Read EP Result component gave the results as followed: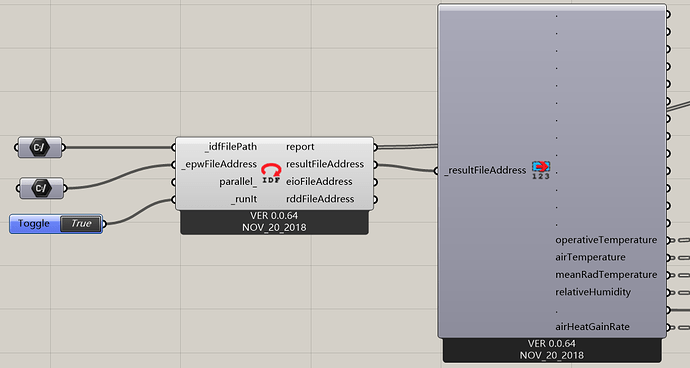 I can not find out why the airflowVolume did not come out.
Hope someone can help me. The file is hereThreeZone-AirflowVentilation.idf (60.0 KB) .
Thanks a lot and best wishes.
Sunny