I am trying to add shading with E+ window shade generator. But in the final report of E+, the 'inTable.csv', I found that there is shading control, but there is no shading surfaces.



when I added the EP context surface to simulation, shading surfaces are in the final report. But theses surfaces are 'building detached shades'.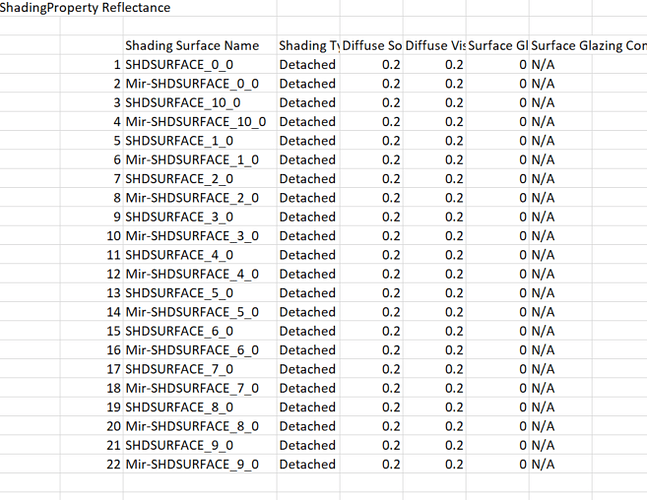 My questions are:
Why do I need to add context surface? Why cannot E+ simulate these surfaces directly with window shade generator?
there are 22 surfaces reported in the second case, but acturally I only generate 11 surfaces. I checked EnergyPlus, and it seems include the mirror images of these 11 surfaces. But Why? what is the function of these mirrored surfaces?
20190207-shade_dynamic_Forum.gh (773.8 KB)
Regards
tiantian