Hello everyone,
I am trying to obtain some data especially dry bulb temperature from a model I created in Rhino with the UWG of dragonfly. I saw this tutorial https://www.youtube.com/watch?v=gnsW4eJXq8Y but he does an average, while I am interesting to obtain hourly data, for a whole month or even the whole year. Any idea how should I proceed? And moreover how can I obtain this data in an excel sheet?
I wanted to start with the month of June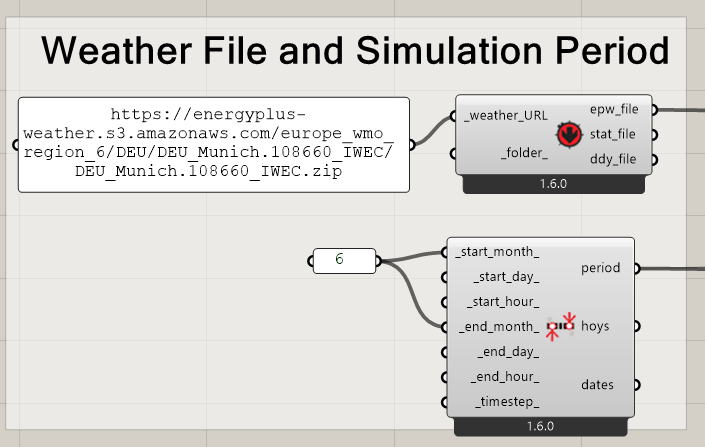 how should I change this script to obtain hourly data for the month of June (not average) in an excel file?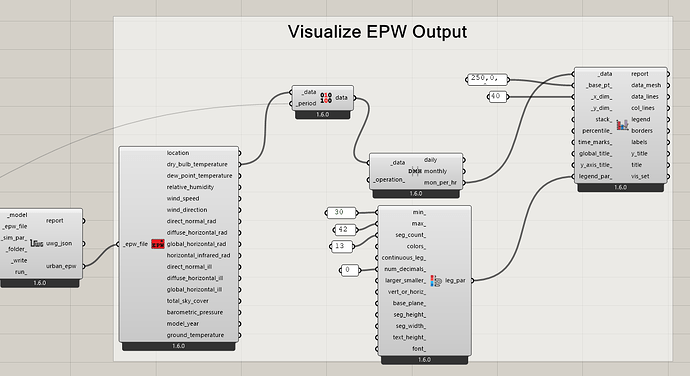 Moreover, wanted to ask the epw file we get from this map
https://www.ladybug.tools/epwmap/
does it have data from which year, one year before example 2022?
I would really aprecciate your help