Hello Community,
Im creating an outdoor scene and I take as an example the Example of the trees in outdoor thermal comfort:
http://hydrashare.github.io/hydra/viewer?owner=chriswmackey&fork=hydra_2&id=Trees_in_Outdoor_Thermal_Comfort&slide=0&scale=1&offset=0,0
The problem is I cant found the outdoor operative temperature from the microclimate map. It is removed in newer versions?
My objetive is getting the effect of low temperature of green floor in the air, I know the best tools is ENVIMET and Dragonfly, but I wondered if I can get an aproximately idea using honeybee with operative temperature (Temperature with the effect of air and surfaces radiant temperature)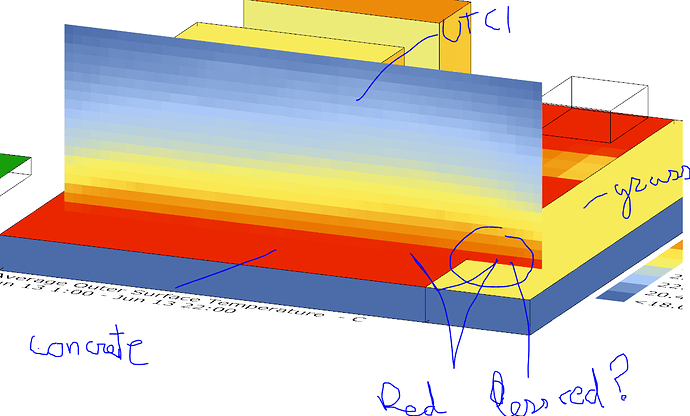 Thanks for your help.