Continuing the discussion from Simulation of daylight:
Hello All,
I'm trying to optimize daylight and energy use as illustrated in the link above. Is it possible to tell Galapagos that increasing the daylight and decreasing artificial lights during daylight time? If so, how to do that? I saw a video tutorial by Mostapha https://www.youtube.com/watch?v=6c32kZN19FU&t=225s. He minimized and maximized the radiation, is it good to follow his expression with mine?
In Galapagos result, I got a thousand of population with variety of total of useful daylight illuminance (from HB_Read Annual Daylight I component) and electricity lights (from HB_Read EP Result component). How to analyze the result? The goal is to see the best thickness of blinds in all daylight time during months in a year?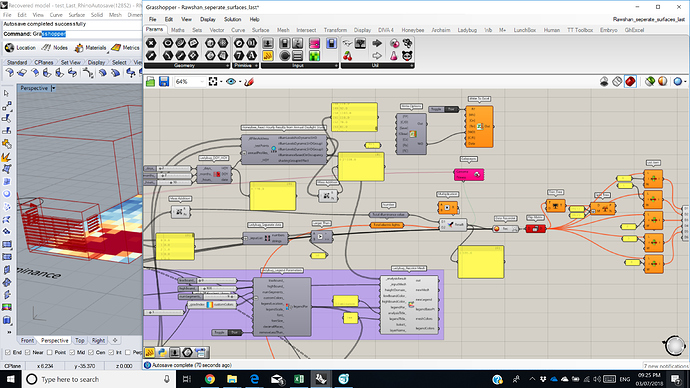 I really need answers to my question!
Thanks in advance,
Raed