Hi all!
I want to understand a bit more how the peak irradiance works with the HB Annual irradiance recipe.
I want to understand if the values that are then displayed on the heatmap are:
all occurring on the same day (which would potentially be the cooling design day)
the peak value for each point throughout the whole year, meaning that they could potentially happen at different timesteps
I think the way this should work is 1), but I have the feeling that the way it actually works is 2)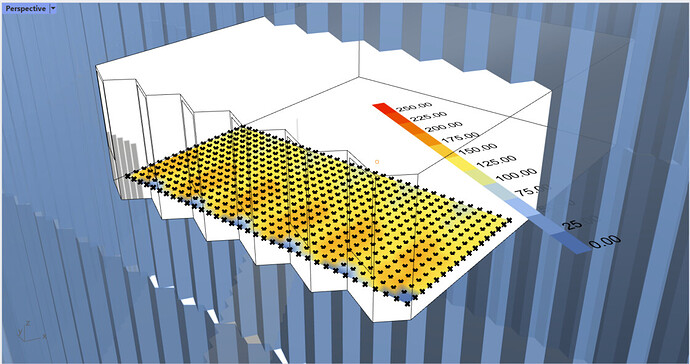 Looking at this picture for instance, I would expect the blue-ish portion to be deeper. The only way I could explain that limited effect of the lower spandrel on the peak irradiance values, is that actually the sun vector hitting each point is corresponding to the sun being in different positions in the sky, so that every time the peak value is obtained (which would be incorrect).
Let me know if this is clear! Thanks