Hello Everyone,
During a balance calculation using the EP component and the monthly chart, I get: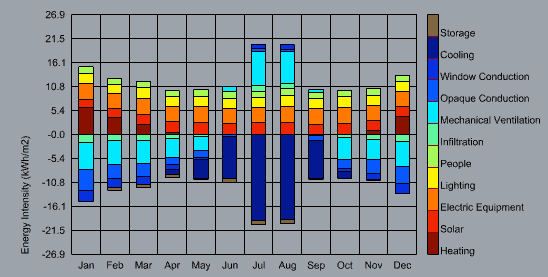 Now, while using the new HB Peak Loads component, focusing on Heating Balance data, I can extract:
Infiltration, Window conduction and Opaque conduction. But I can't find the Mechanical Ventilation data. Is it a bug or an intentional?
Additionally, for the Heating results. Would be possible to get the breakdown in Solar, People, Lighting, Heating,…
I understand all this can be extracted directly from the EP component. Just wondering if the Peak Load component could manage this additional information.
Thanks.