Dear ladybug community,
I am using LBT 1.5.0. and I tried to run a comfort map recipe on my model. Unfortunately it fails and I am not sure what could be the cause: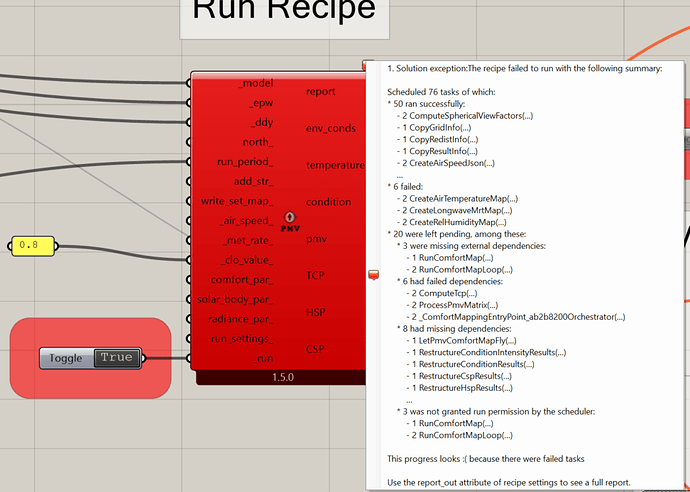 "*6 failed:
2 CreateAirTemperatureMap
2 CreateLongWaveMrtMap
2 CreateRelHumidityMap
…"
It does not seem to be an installation problem since the recipe runs on other model.
Does this type of error could be cause by geometry problem?
3M_model.gh (437.2 KB)
Thank you for your help!