Hello everyone @mostapha @chris @devang @AbrahamYezioro @NIKHIL
I am doing a parametric daylighting analysis to calculate the DA and sDA using Honeybee[+] by changing the WWR. During simulation, my script is working well if I am going manually one by one for every iteration but if I am trying to do the same thing in an automated way by using Colibri, it is giving me an error.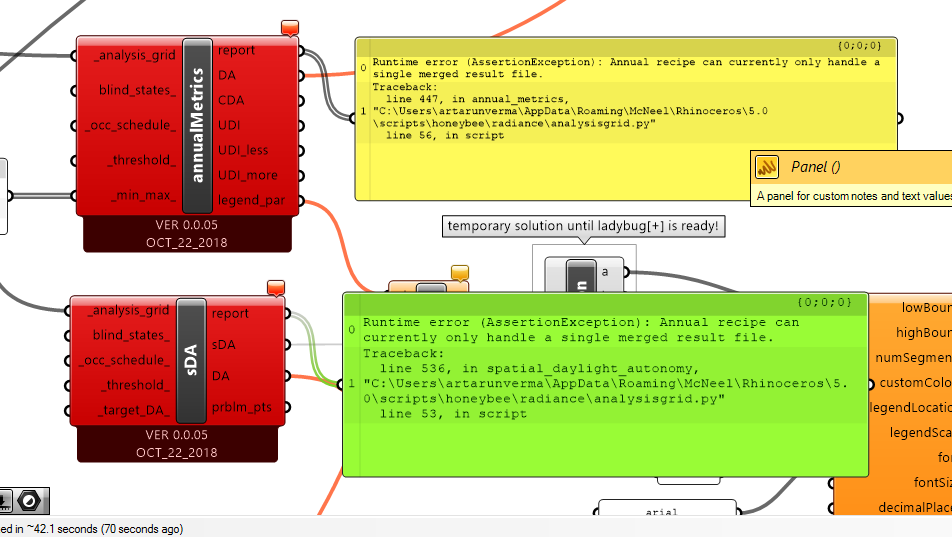 Its a time taking and painful process to go for every iteration one by one manually.
The same above-mentioned analysis I tried using Honeybee also and it is working fine in the case of Honeybee but giving an error with Honeybee[+]
I am attaching the file please check.
Daylight Analysis.gh (651.1 KB)