Hello,
I'm using Dragonfly to build a model (for energy and solar simulations) of an urban block, with the idea of scaling the same approach to several blocks at the city level.
The urban block is made of several buildings attached to each other and I'm using the process alley component to remove the windows from the shared walls and make them adiabatic. However, by doing so, I also lose the windows and the outdoor-wall property on those buildings' floors facing a shorter building but above it (see picture).
Is there a way to automatically detect that that wall should be classified as "outdoor" and keep window properties?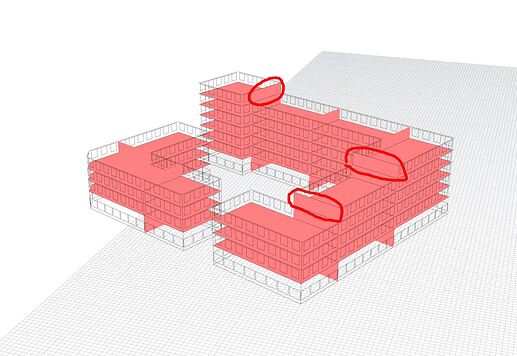 Kvartal_test.gh
(71.9 KB)
Another odd behavior is visible in the second picture where I have set a distance of 10 in the DF process alley component and I lose windows on the first four floors (as I would expect) but also on the fifth and sixth that do not have anything directly in front. I'm also surprised to get windows on the top floor then.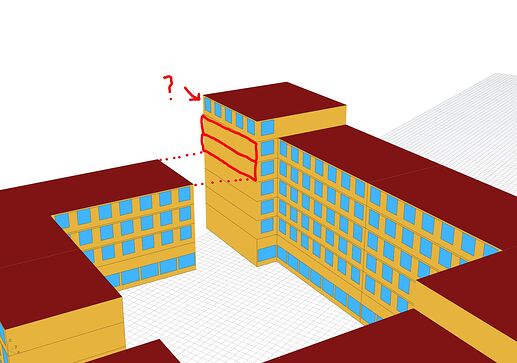 Thanks in advance,
Matteo