Hi all,
Relatively new to psych charts here but is there a reason the LB passive strategies (red circle) has less passive strategies available than the original Ladybug passive strategies (blue circle)? I'd like to use the latest LB modules but am missing these other strategies.
Perhaps this is somewhat related to this post about adding shading as a passive strategy: Passive Strategy List - Psych Chart - #2 by chris
Adding string text for Humidification Only and Dehumidification Only did not work for me.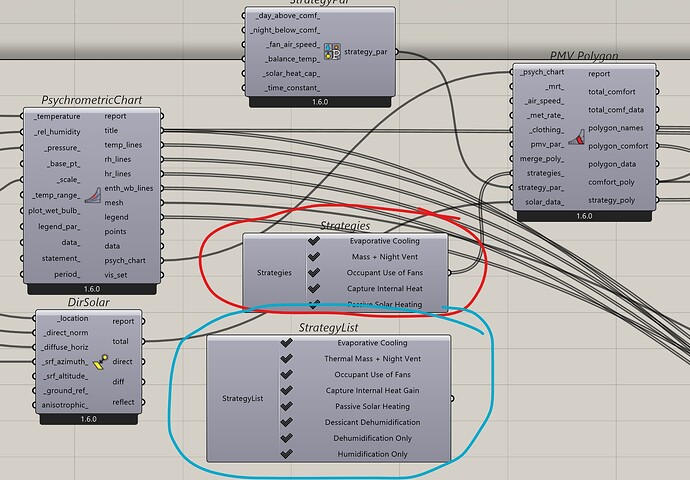 Let me know if I am missing something obvious. Thank you for your help,
Reinhardt