Hi @chris,
Sorry for bugging you so much with so many psychrometric stuff.
Here is a new one.
When comparing the plotted chart in LBT to the ASHRAE 55, under the same conditions, the resulting comfort polygons show some differences that i like to understand.
The conditions are:
Met: 1 - 1.3
Clo: 0.5 - 1.0
Air speed: 0.1 m/s
This is ASHRAE's chart: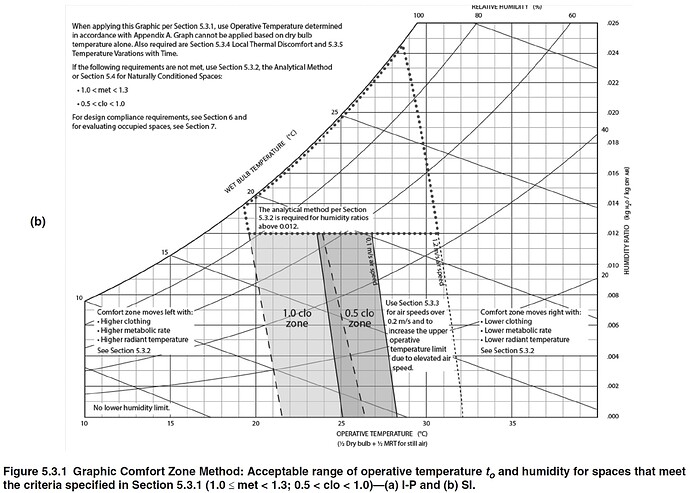 And this is the LBT's: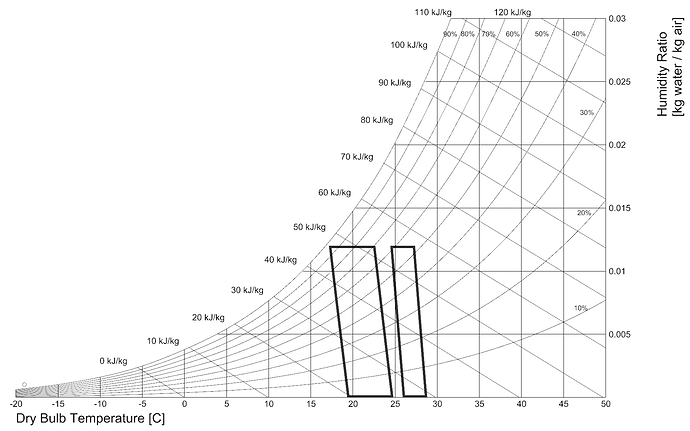 To summarize the differences:
The summer polygon: Thinner, it lower left corner is about 1C shifted to the right. The upper left corner should have some more RH
The winter polygon: The lower left corner is shifted about 2C to the left. The upper left corner should be at about 82% RH and it gets more than 95% in LBT.
All settings in LBT, besides those mentioned are default.
Thanks,
-A.