Hi everyone,
In these days, i am working on HVAC system as a junior architect, tough days for me

I have basic question.
When i change the types of HVAC System without changing nothing, the consumptions is change, it is understandable okey, but the values of consumption constants is embeded the list of openStudioHVACSystemsList ?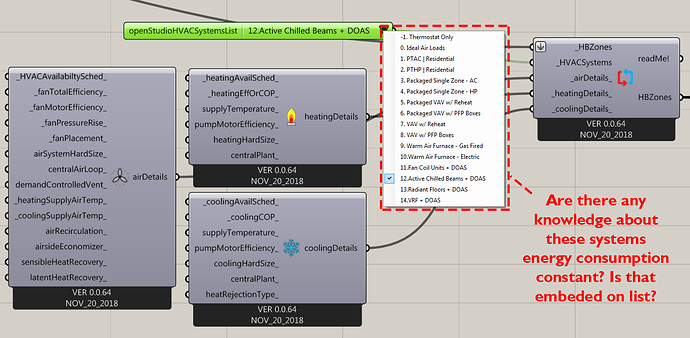 Where can i find the specific energy consumption values of this HVAC Systems?

Thanks
-Oğuzhan