Dear @chris, I need help to understand one question about the BSDF modifier in the LBT.
I have created a BSDF xml file out from WINDOWS 7.7 for a perforated screen.
Hier the visualization of the file through the BSDF Viewer: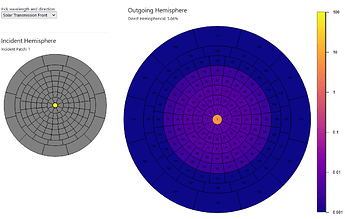 In a example, I have set a surface with a Radiance perforation.cal material and this is the result (so far everything ok)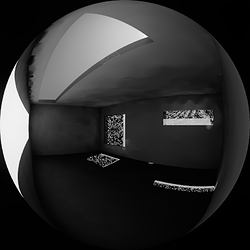 in a another test, I set for the same surface/geometry, the BSDF modifier with the created xml file and this is the result: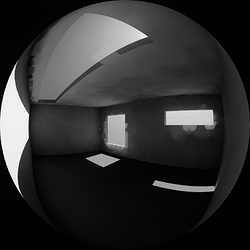 I am not very experienced, but I thought to visualize with the BSDF also the perforation of the surface with relative scattering (but the surface with the BSDF looks transparent), instead I only notice a circular reflection around the window.
I would like to understand if I am doing something wrong.
re_viewbased.gh (86.9 KB)
Hier the xml file to download
https://fspit2storage.blob.core.windows.net/fspwinappblobs/20211122/0b38c72d-bfe2-4038-a3d6-658d6ff77ba8/PerforatedVenetianBlind.xml
Thanks in advance