Hello guys,
I have some question about the Apply Setpoint Values.
Is the cooling_setpt necessary for AFN windows to open?
If yes, how this interacts with Ventilation Control?
Should I just use the same temperature value to open my windows?
Also, will it interact with IdealAir?
Without the Apply Setpoint Values I have a considerable increment in my rooms temperature. (about 10 % less comfortable)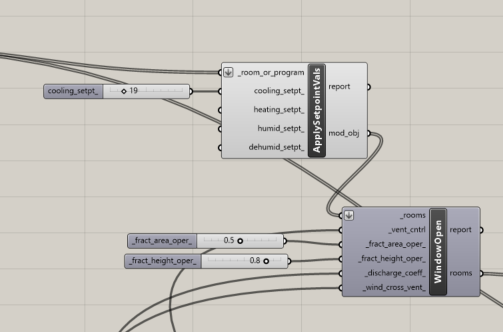 Thanks.