Hello all,
I am having trouble using the 'Read Room Energy Result' component and wonder if anyone can spot where I'm going wrong? I'm just trying to read back in the energy results and use the 'HB Color Rooms' Component. For some reason though the output trees from the 'Read Room Energy Result' don't match each other, or the room count, and so I'm getting errors with the color by room?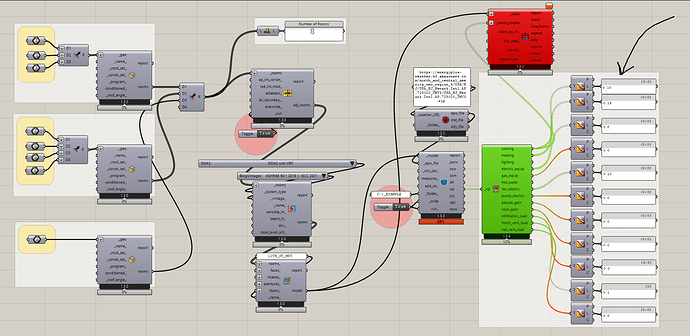 There are only 8 rooms, but I get anywhere from 1 to 13 tree branches, with various lengths (0, 1, 8,10, 13)?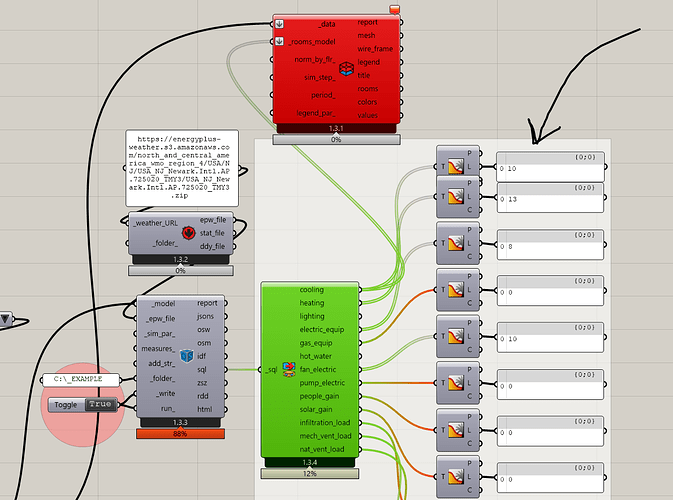 fwiw, when I checked the OSM file I see only my 8 rooms there?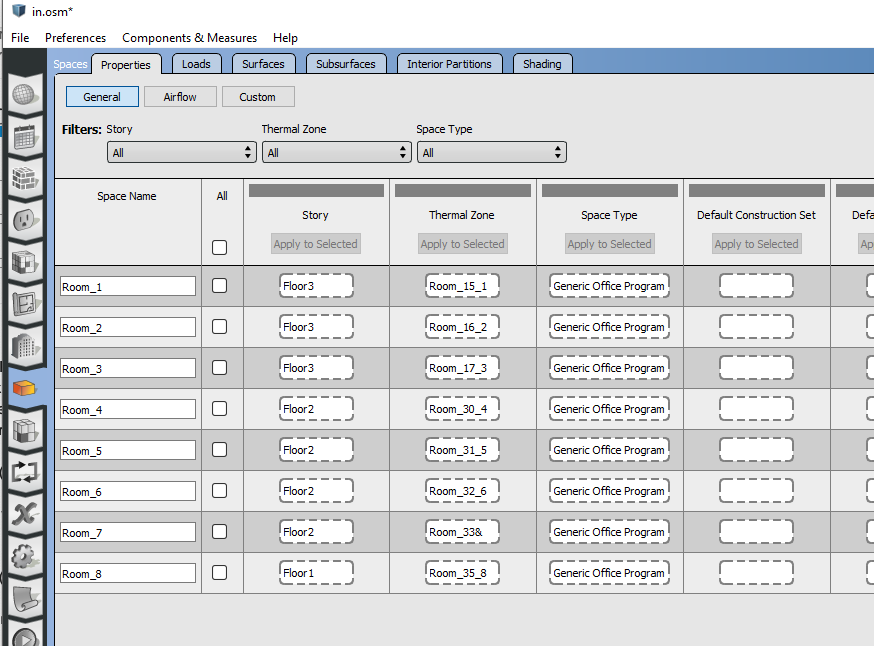 Not sure why I'm getting mismatched lengths when I read back in there?
Can anyone point me to where I'm going wrong here? I appreciate any suggestions for things to try!
(example gh file attached for reference)
all the best,
@edpmay
sql_tree_branch_lengths.gh (93.8 KB)