Hi everyone.
I'm working on Rhino Inside and I'm new to grasshopper as I was using dynamo before.
So I placed planes instead of my elements to receive radiation upon but some of these planes got 2 points and some others got 1. (My goal is to have only one point per plane so I can return the values from Ladybug back to the elements, but of course the lists are messed up due to unmatching number of points/lists/results)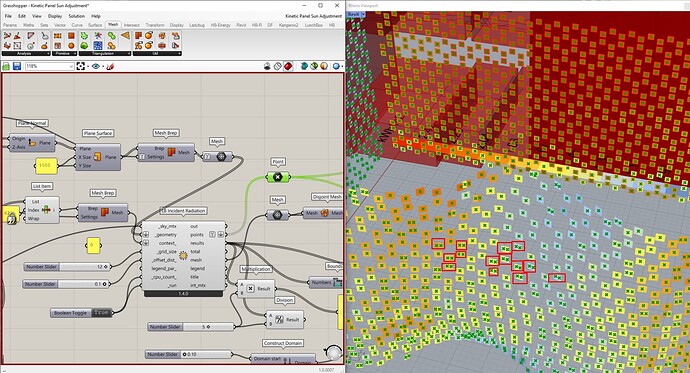 I wanted to upload the gh file but since I'm new the system doesn't let me yet.
Cheers!