I need to simulate the effect of switching from a regular glazing material of 60% VLT, to a translucent (i.e. frosted) glazing material - also with 60% VLT. I'm only interested in the daylight levels inside the room.
This is how I've defined the two materials: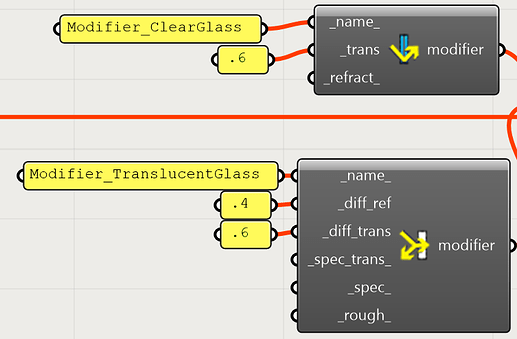 Was I correct in assigning 0.6 for the diffuse transmission, in order to represent 60% VLT? For the diffuse reflectance, I was assuming it must be 0.4 so that the numbers add up to 1, but this does not seem to be the case judging by other examples I've seen? Will that value have any impact on my indoor daylighting conditions or don't I have to worry about it?
Here are the results I'm getting: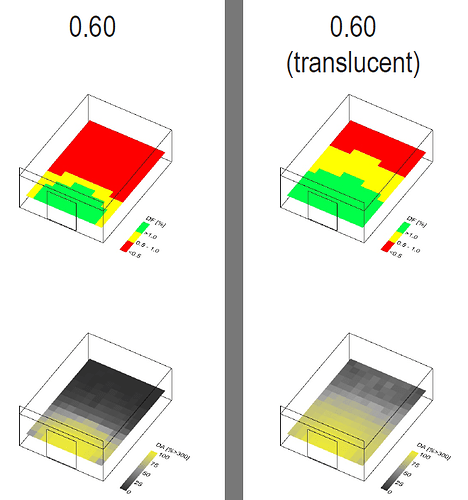 I'm a bit surprised about how the results show much better daylighting conditions with the frosted glass, though I guess it makes sense that the scattering would lead to much more uniform results, and therefore higher daylighting towards the back of the room than with clear glazing.
Just hoping someone on the forum who has more experience with this can confirm that the results look alright and that I'm simulating it correctly?