Hi @mikkel, there's a few other posts along these lines but I thought this warranted a new one.
Why is the default schedule for Annual Daylight Metrics Weekdays from 8am-5pm?
Looking at IES LM 83 23 it recommends 8am-6pm 365 days per year for the sDA calc.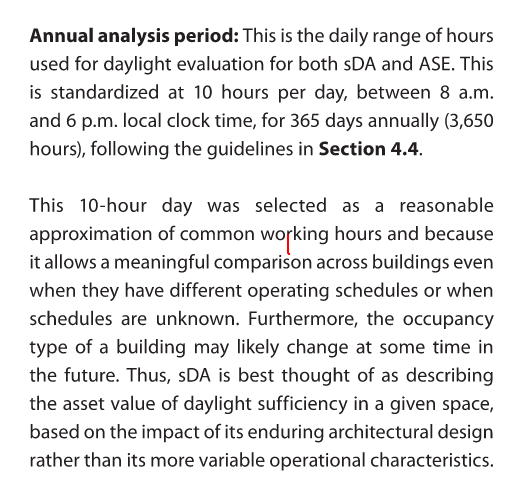 I wondered if this would be a reason to change the default to match IES, or if there's another standard the current component is aligned with.
Best, Charlie