Hi all,
I'm not sure if this a small bug, or if this is the expected behavior and I just don't quite understand what it means?
I was just trying to grab a single week occupancy profile to review with a building owner, but having trouble exporting the schedule data?
If I use the normal HB Schedule to Data component, and apply an LB Analysis Period, if I set it to something like this, I get some normal-ish results: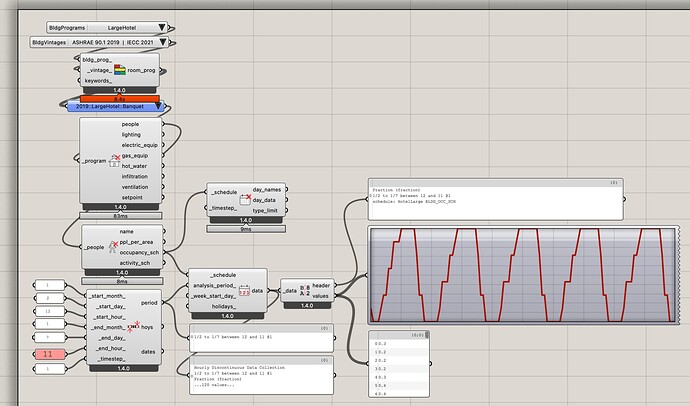 (I say normal-ish cus' I still don't understand the starting time, but that's a separate issue…)
But if I change the end_hour from 11 to 12, I get a very different result all of a sudden: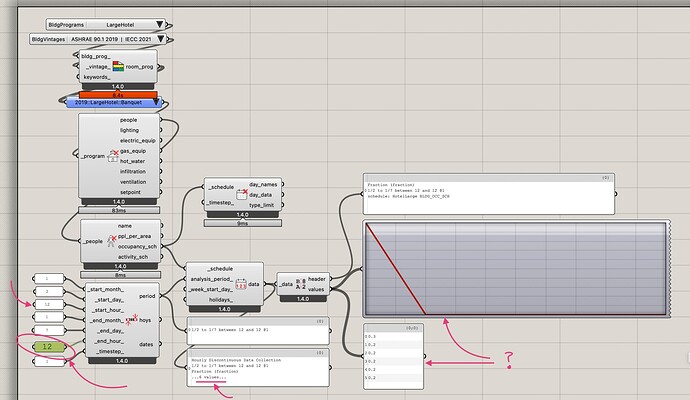 Is that how it is supposed to behave? Is that supposed to output some sort of daily average value when you use the Analysis Period in that manner? Not sure how to interpret these results, or if its just some bug when the start and end hours are equal? I get some odd results when I move the start time in this case too?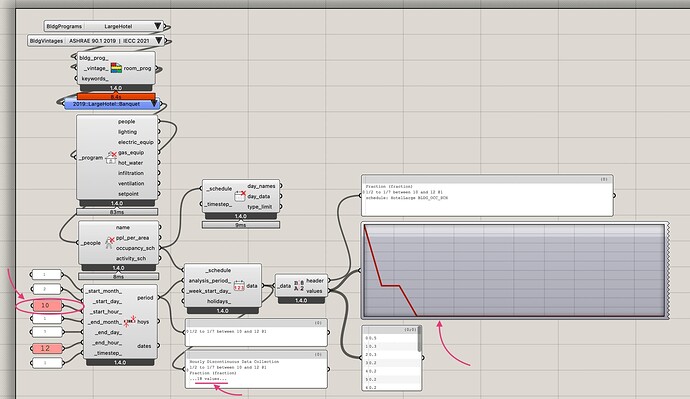 If someone could explain the 'right' way to use these components I would appreciate it! Not sure where I'm going wrong here? Or if there is an easier way to output a representative weekly profile data set, that's all I'm really after in this case.
Thanks for any suggestions!
best
@edpmay
_Program_Schedule_Exporter.gh (32.2 KB)