Hello,
Some OS measures require the Ashrae climate zone to set some parameters internally (in my case it relates to the configuration of Radiant ceiling panels).
Is there a way in HB to set the Ashrae Climate Zone to an OpenStudio model?
I have tried to load the Set Climate Zone from Weather Data measure in HB, but for some reason it throws an error.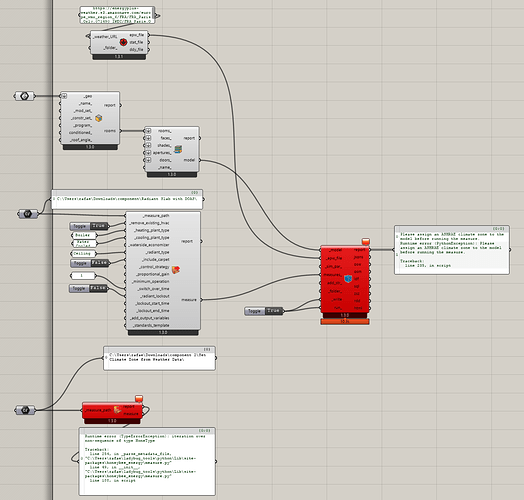 Gh file and measures can be found here if needed.
Set Ashrae Climate Zone.zip (669.1 KB)
Thanks!
Rafael
cc @chris