Hi, guys!
Recently I 'm study on the shading benefit script , and here are some questions .
When using shade generator to crate shading ,failed to collect the cooling load and heating load data into next step .But I turn off the heating schedule,don't know if that bother or not.
The other question is when analysis shading efficiency ,does any component could calculate the area been shaded or choose the best efficient intervals?
thanks in advance.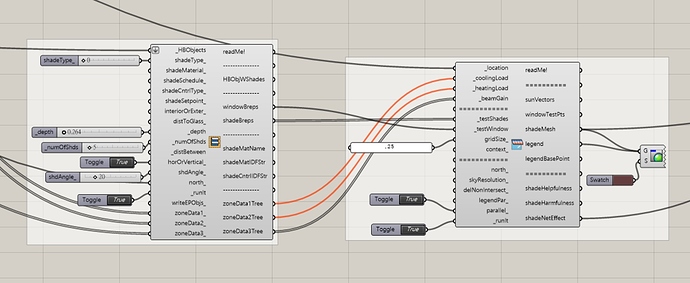 attached
3.7.gh
(702.8 KB)