Hi Ladybug community!
I would like to run a annual daylight simulation with a custom sky color. Is there a way to do it using HB legacy, HB [+] or the Ladybug tools?
For running a point in time simulation, I used HB legacy together with a modified version of the Lark plugin to create the colored sky.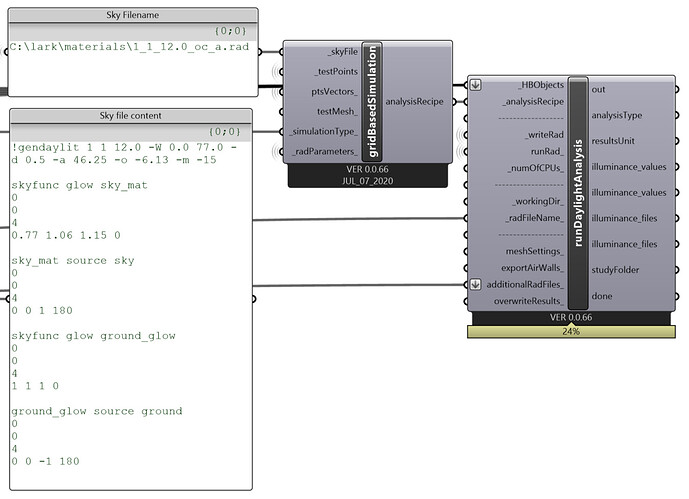 Can I do something similar for an annual workflow?
Thanks!