Hi all,
I´m running into a problem matching the results for a Radiation Analysis in plan with those from two vertical planes. For some reason, even if the test points of the ground are offset to exactly match those in the first row of the sections, the results vary significantly.
I assumed that adding the Radiation Results for both directions of each vertical plane would give very similar results to the ground, but somehow this is not the case. I´ve tested it with two different EPWs and still the problem persists.
Does someone have any ideas on what could be causing this?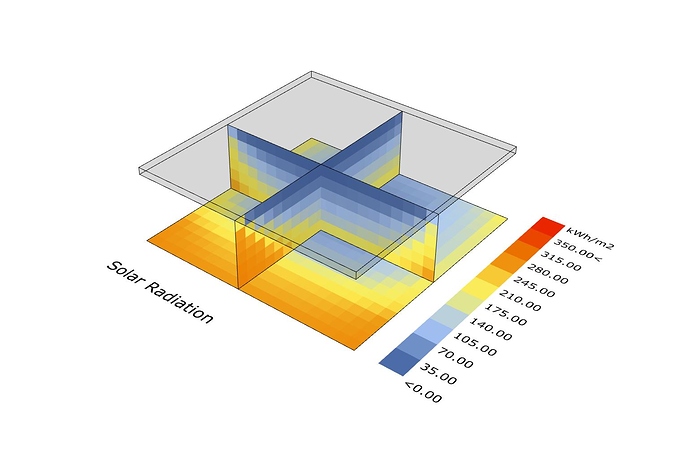 Solar_Radiation_Section.gh (506.7 KB)