Hi Team,
I had a perfectly working Grasshopper script to conduct parametric energy modelling using Honeybee-Legacy. I wanted to install a plug-in developed by my company but it required upgrading my Rhino version.
Previous: 6.33.20343.16431
New: 6.35.21222.17000
I decided to upgrade but now any of my scripts seems to work. The following error appears when trying to run : Solution exception: Optional not Initialized (See image attached)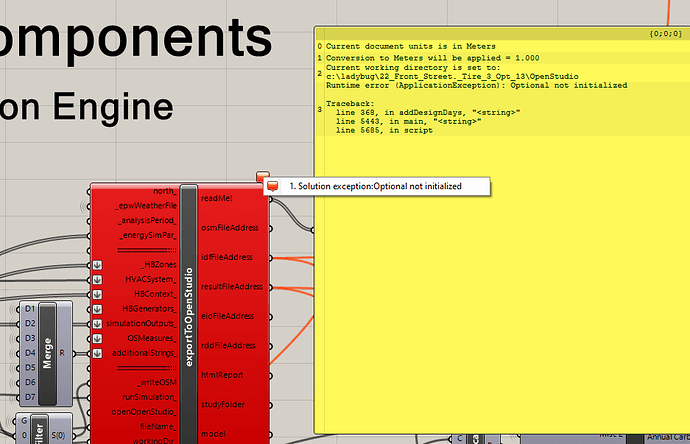 Do you think it is due to the upgrade?
Do you have any solution in mind? I though about transitioning to the new Honeybee and Ladybug plug-ins but it will take me ages due to the complexity and robustness of the current script.
Thanks for the help!