Hi!
After the LB HB new version update I am getting this error after the annual simulation.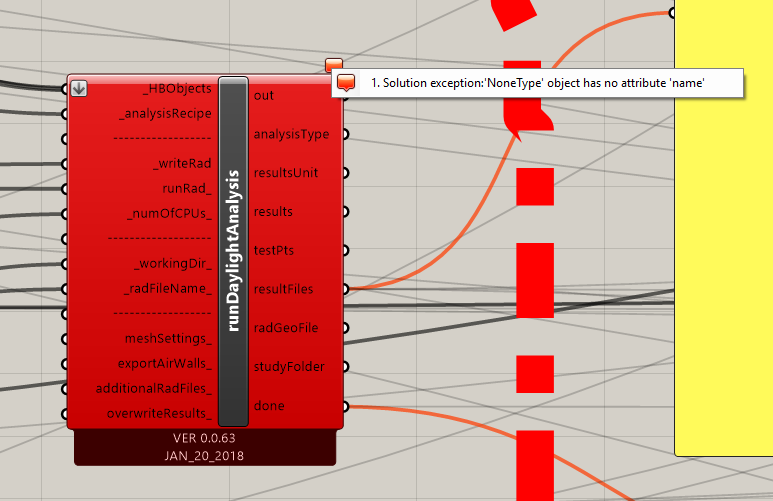 I have been working on the file with the locked solver after the update, but I did not modify much the parameters for the analysis. I have tried several modification to see where the error could be, but without any result.
Since the file is rather complex, do you know what this error refers to?
Best regards,
Federico