Hi all,
I am zoning a 40-story building for further energy simulation.
As part of the process, I used the component Solve_adjacencies ; however, it is causing missing floors after it runs (Please see image attached)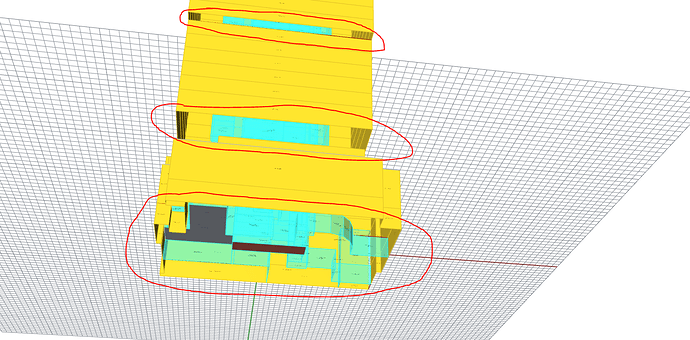 (Exterior walls: Yellow; Interior walls: Cyan; Floors: Red)
It is happening to several floors, which makes it very time consuming to fix manually.
Is there a way to solve this automatically?
Thank you so much for your help!